chris Cornell Experience (CCE) is a project of admiration for an artist that left way too soon. It consists of four individuals brought together by a common interest: The desire to play electric rock shows on a lighted stage in front of an audience who shares the passion. Mainstream culture has all but turned it's back on rock, but for so many it remains a permanent thread in the fabric of their youth, a symbol of an entire culture that once was.
The goal is not to just play the songs, but play the characters as well, said Brent.
Sadly, not every musical road leads to rock-stardum and not everyone who longs to make a living in the music industry finds an outlet. This produces a world of weekend rockers and cover bands looking for a small taste of what its like to walk in the shoes of their heroes. It may sound tragic, but there is great joy to be found in the balance of normalcy and yet still being able to taste the dream. It is that scenario that prompted a Craigslist ad titled "90s rock cover band looking for singer/guitarist." From that ad, 90s rock cover band Once Divided (ODV) was formed in 2013. For four years they paid dues and worked their way up to some respectable shows at quality venues. The problem with variety cover bands is the ceiling is fairly low and the competition is incredibly high.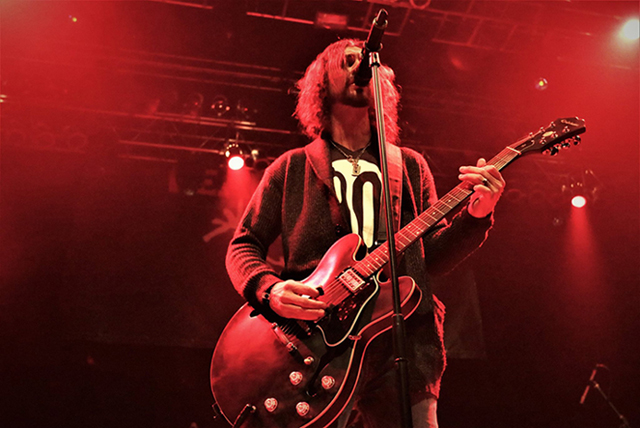 As enjoyable as it was, the band needed a way to separate themselves from the masses and find a more distinct niche. The set list for ODV was already riddled with songs by Bush and the band received many compliments on their ability to portray Bush's performance accurately, so efforts were shifted to a tribute project. They named the project 16 Stone after the very popular 1994 Bush debut album. The decision paid immediate dividends as 16 Stone was able to book some top tier venues in the Dallas area with some of DFW's top tribute acts. 16 Stone not only succeeded in its own purpose, but also became a vehicle to the next idea which began in early 2017. The band had no way of knowing the weight that idea would eventually carry.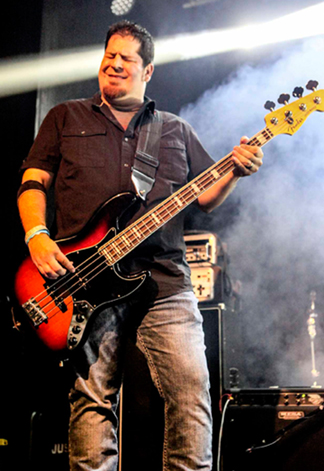 Chris Cornell Experience (CCE) was created as a tribute to one of the most iconic voices of a generation. From Soundgarden to Temple of the Dog to Audioslave to his solo releases, Chris Cornell gave the world true brilliance with his song writing and astounding vocal capabilities. Creating a tribute band to cover material by those artists was no easy task musically, logistically, or vocally. Knowing the difficulty of the venture, the band worked diligently to form a comprehensive set list and dates were booked. Although first attempts were slightly rough around the edges the project began to gain speed and again found immediate opportunity. Around that time is when news came on the morning of May 18, 2017.
For so many that date will always be a dark one because Chris Cornell passed from this world. It seems as odd now as it did then that never again will that man take the stage, get behind a microphone and unleash the voice of all voices. What he left behind is a legacy. Under the circumstances the members of the newly formed Cornell tribute band, CCE, discussed whether to continue with the project. The concern was that it could be perceived as capitalizing on tragedy.
Bassist Brent Weilbacher told us, "We were worried about how it might look so soon after Chris passed, but we had already begun the project. We knew others would attempt to do it so we decided it might as well be us. We are all true fans of the bands Chris was a part of so our motives were genuine and that made it feel okay."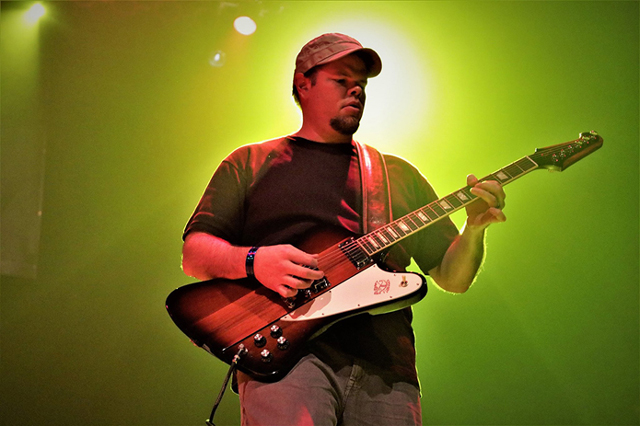 The band agreed that playing songs by Soundgarden, Audioslave, and Temple of the Dog was a way to cope with the loss and to respectfully honor Chris. That became the new mission statement and purpose of CCE. It is with that attitude they take the stage. Although nothing compares to the seeing the real thing, CCE considers every detail to recreate the experience as closely as possible.
the goal is not to just play the songs, but play the characters as well. The artists we tribute are human beings with personas who poured their souls into creating the arrangements. I like playing the same guitars as them with the same tunings, wearing similar clothes, learning how they move on stage and even how they interact with the audience. All those things help me feel like I am performing the songs the way there were intended. If the original artist did it, I want to do it as similarly as I am capable. Chris Cornell and Gavin Rossdale are two artists I hold in the highest esteem. It is a challenge and an honor to play their characters as a tribute to them," said Ryan Street, lead singer.
Chris Cornell spoke of new generations discovering his music and in some small way maybe a tribute band can be an instrument of that concept. That new generation is now upon us!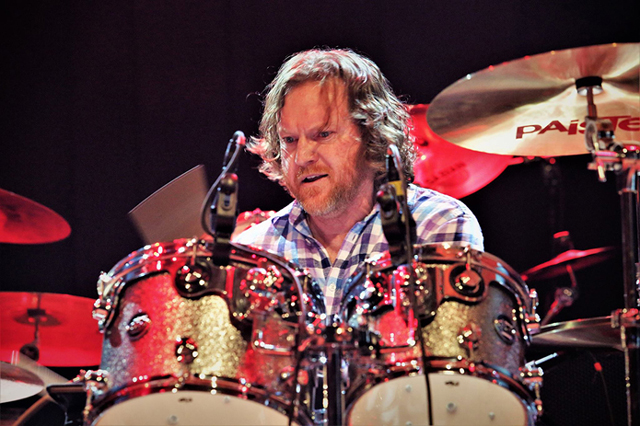 Chris Cornell Experience and 16 Stone are comprised of the same four members:
Clif Leach – Lead Guitar (band comedian)
Ryan Street – Vocals/Guitar (host of band practice)
Sal Torneo – Drum Kit (graphics and media specialist)
Brent Weilbacher – Bassist (general manager/booking/sales)
CCE has an epic summer lined up in the metroplex kicked off by a memorial show at Lava Cantina, May 18 on the two-year anniversary of Chris' death, followed by dates at House of Blues and Texas Live!
Advertisement