labor day weekend, 1969, just about two weeks after the infamous Woodstock Music Festival at Max Yasgur's dairy farm in Bethal, New York, more than 120,000 music fans descended upon Lewisville for the Texas International Pop Festival. Performers included Led Zeppelin, Janis Joplin, Santana, Grand Funk Railroad, Chicago (then called Chicago Transit Authority), and more. It was set up at the newly opened Dallas International Motor Speedway, with a smaller free stage erected adjacent to the shores of Lewisville Lake. Many of the same bands and artists that played at Woodstock had also agreed to play the Lewisville festival.
And now, 50 years later, Lewisville looks to commemorate its own version of Woodstock this Labor Day weekend, with headliners ZZ Top and Chicago, along with twelve additional bands, from August 31 to September 1, 2019 at the Lake Park Golf Course driving range. The City will utilize monies from their Hotel Fund Reserve to the tune of $1,250,000 to finance it. The City said that the festival will mimic the style of the past and some of it will have a sense of modernity to it as well.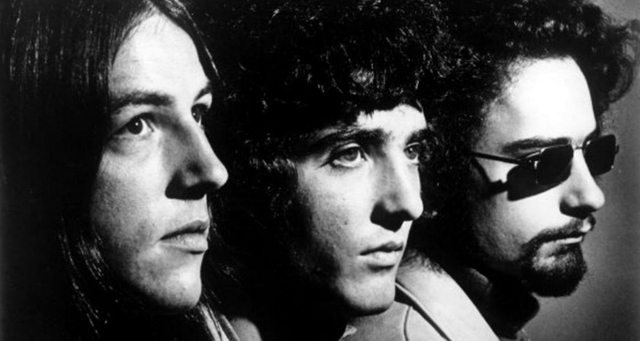 Tickets for the festival went on sale Friday, May 31, at ticketmaster.com. Tickets are $30 for a single-day pass; $50 for a two-day pass; $125 for a VIP pass, which provides access to both days of the festival, covered seating, catered dinner both days, parking pass, and a commemorative t-shirt. Children 10 and under will get in to the event for free. Music is slated to begin at 2:00pm each day, finishing at 11:30pm.
Other musical acts scheduled to perform include Grand Funk Railroad, Edgar Winter, The Box Tops, John Mayall, Glen Clark Band, and many more. To learn more about this event, visit cityoflewisville.com/texaspop50. Also, be sure to follow their Facebook page for updates and announcements as the festival draws closer. There will be no on-site parking for General Admission ticket holders, only VIP ticket holders have the option to park at the festival but there will be Complimentary shuttles that are ADA-compatible.
Free event shuttles will be available on both days from 2 p.m. – 12:30 a.m. from the following locations:
Lowe's, 1051 N. Stemmons Fwy, Lewisville, TX 75067
Kohl's, 1001 Valley Ridge Blvd, Lewisville, TX 75067
Grass lot at the corner of N. Summit Road & Justin Road (FM 407)
Shuttles will run approximately every 15-30 minutes. If you purchased VIP tickets, an entrance map and additional information was sent via email on Wed., Aug. 31 from Live Nation/Ticketmaster (Dallas Box office). Subject line: VIP Texas Pop 50. No firearms or pets (other than service animals) allowed on the shuttle.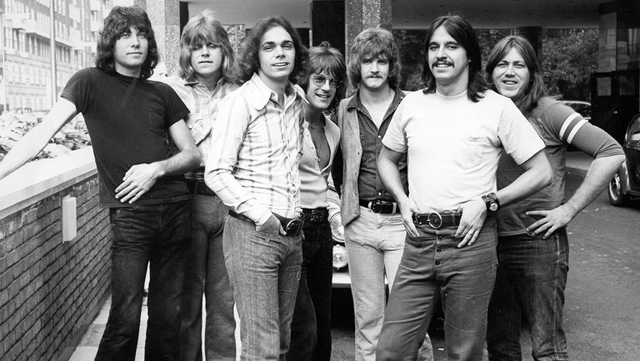 Initially, back in 1969, officials in Lewisville-then a town of nearly 8,000 residents-wanted to shut the festival down, as they had seen the news reports from Woodstock and were concerned about, 'all those hippies' descending on their little town. Lewisville's Mayor, Sam Houston quickly realized there was no way to shut the festival down, so he armed himself with a pistol and prepared for the worst.
I would trust these people with my life-Police Chief Ralph Adams.
Yasgur's dairy farm, which is now one of the most hallowed sites of 'hippie-dom', drew some half-million young people from all over the country. It was the high-point of the youthful counterculture which enveloped our country, and the mayor didn't want any part of it. A week after the festival, Houston said he didn't want an encore performance because it attracted attention for drug use and nude swimming. "This type of thing just does not fit into our mode of living in this area."
lewisville Police Chief Ralph Adams had written a resignation letter even before the festival officially began, and then took an 'official' vacation to help with on-site security. He praised festival-goers freely and later told several local newspapers, "I would trust these people with my life." When the festival ended, The City of Lewisville formerly accepted his resignation.
The festival producers, who had planned for a crowd of at least 200,000 had sold more than 120,000 tickets – $6 in advance, and $7 at the gate, but were soon disappointed with the lackluster sales. They blamed the media for scaring people away. Local radio stations had been broadcasting news reports of deaths from drug overdoses – which there wasn't – and a front-page story in the Aug. 31, 1969, Dallas Morning News said, "scores of youthful hippies and rock music fans suffered 'bad trips' and 'freakouts' from mescaline and LSD." In the end, they lost more than $100,000.

85 arrests were made during the three days, with about 25 percent of those for drug violations. No arrests were made inside the festival because police feared such action might start a riot, and a similar decision was made about the nude swimmers at the lake, which many locals had already contacted the police and reported.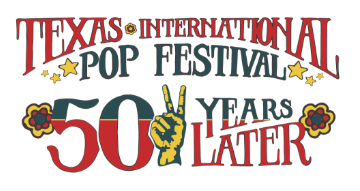 As you normally see with most rock festivals, there was a makeshift medical area for drug overdoses and heat exhaustion. As the evening wore on, announcements were made as to where people could camp and get food to eat. The "Hog Farm," a hippie commune, was there and giving out free food on a first-come basis, just as they did at Woodstock. It seemed that the most controversial aspects of the gathering were the free use and sale of drugs inside the festival area and nude swimming at various campsites. The Dallas Morning News reported that the Lewisville Police had reached an agreement with festival promoters and "hippie leaders" to refrain from making arrest inside the festival grounds, and would rely on "self-policing" to maintain order.
Advertisement