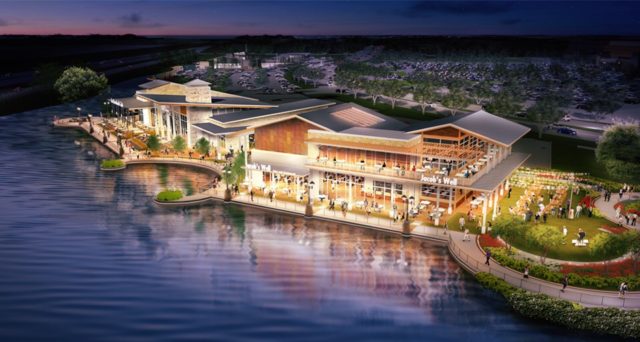 Ian Vaughn has worked in the restaurant industry his entire career and has always held a strong commitment to quality and service; however, due to his father's influences, music has been a passion that they both have shared. Steve Vaughn has been in the music business for over 40 years and has always had a passion for great tunes, most notably rock n' roll. Like many career musicians, Steve held a day job to support and raise his family for over thirty years.
As Steve was approaching retirement, he began to think about what the "post career" chapter in his life might look like. Steve and Ian put their heads together on the possibilities and it became obvious that the next phase should be a fun one that offers a combination of all the things they both love – great food, family, people, and music. As the creative juices flowed through countless brainstorming sessions, the Lava Cantina brand was born.
"The Colony location will transport guests to New Orleans through its décor, architecture and Cajun menu items."
Steve and Ian are more than just a father and son duo, they are best friends. With a visit to Lava Cantina, you will see their personalities on display everywhere you look – from the Live Music that has played such a critical role in Steve's life to the autographed memorabilia and rock n roll décor that Ian has obsessed with throughout his adult years. This brand is a production of their passions.
Ever since Lava Cantina came to town in the Grandscape Texas development, the locals have discovered that this is a 'must-go' destination for live music along the 121 corridor. Conveniently located in The Colony, and easily accessible from all surrounding cities; this is the place to catch top tier musical talent as well as all the favorites from the DFW metroplex area. Plus the Cajun-mexican fusion menu is all about Texas. Owner Ian Vaughn describes it as,"Creole with a Mexican twist" which tips the hat at the founder's South Louisiana roots while the drink menu feature a unique combination of specialty margaritas, local beers and craft cocktails.
This 28,000 sq. ft. restaurant and concert venue features three stages, a retractable roof over the backyard, two fireplaces and can accommodate an audience of 1800 in the outdoor stage and 500 each in the indoor and rooftop stage. Replete with 34 TV's, one big screen, and 2 LED walls. Lava Cantina is definitely competing with the likes of Lewisville's Hat Tricks, The Brixton in Plano, Hank's Texas Grill in McKinney, Plano's Love and War, Dallas's House of Blues, The Gas Monkey Bar and Grill and a few others.
Most shows are free, which isn't too common in this industry, but even when there is paid admittance; the prices are very competitive. Plus there's an added perk of upgrading to VIP tables and balconies to give you an even better musical experience. Check them out on their website and Facebook pages below.
https://lavacantina.com/
Facebook Page
Advertisement