what does mismatched lawn furniture, family-friendly yard games, a dancing Elvis, multiple indoor and outdoor bars, pink flamingos, toilet seats, a Cadillac graveyard, and Easter eggs all have in common? It can only mean one thing; that the Truck Yard in The Colony is finally opening. After a short delay owner Jason Boso will have a soft opening beginning Monday, July 15, 2019. For five days the restaurant will be opening from 4 PM until 2 AM, July 15-July 19, 2019. And then their regular hours of operation beginning July 20, will be 11 AM to 2 AM. The Truck Yard is located at 5959 Grove Ln. The Colony, TX 75056, next to the Grandscape Texas development. Boso already has two additional locations; one in Dallas and one in Houston.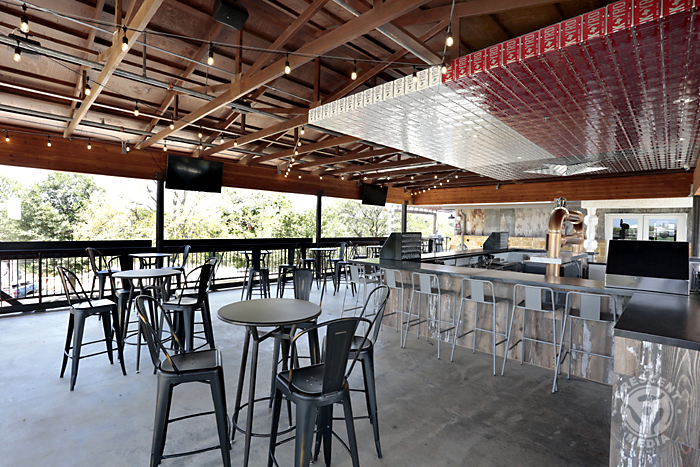 Upon arriving at the newly opened restaurant the first thing that catches your eyes will be a Stonehenge-like, neon-decorated Cadillac graveyard that consists of 28 vintage/rusted half-buried cars lining the entrance as you stroll through to the backyard. The exterior of the restaurant gives the appearance to have been built with reclaimed materials, and a fence that is unmistakably crafted from wooden pallets.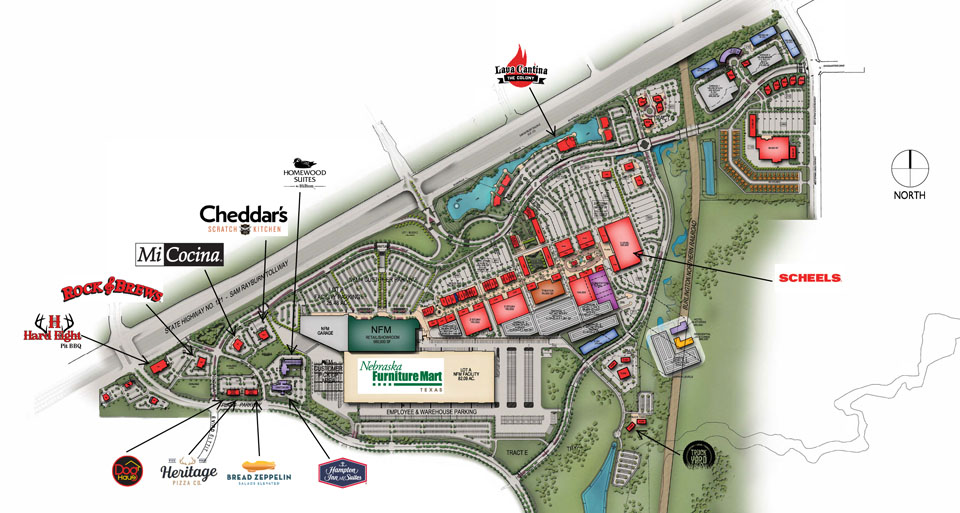 There are a plethora of picnic tables, benches, randomly mix-matched lawn furniture, antique vending machines, memorabilia, several band stands, multiple bars-both indoors and out, and the unmistakable, irresistible aroma of what sorta makes them famous…cheese-steak! In fact, their cheese-steak sandwiches have really 'put them on the map', as well as the popularity of various rotating food trucks that will be on the premises. You'll also find a Tiki bar, and a karaoke bar as well. Plus, you can expect live music 4-days a week, which is a first for an establishment in this area.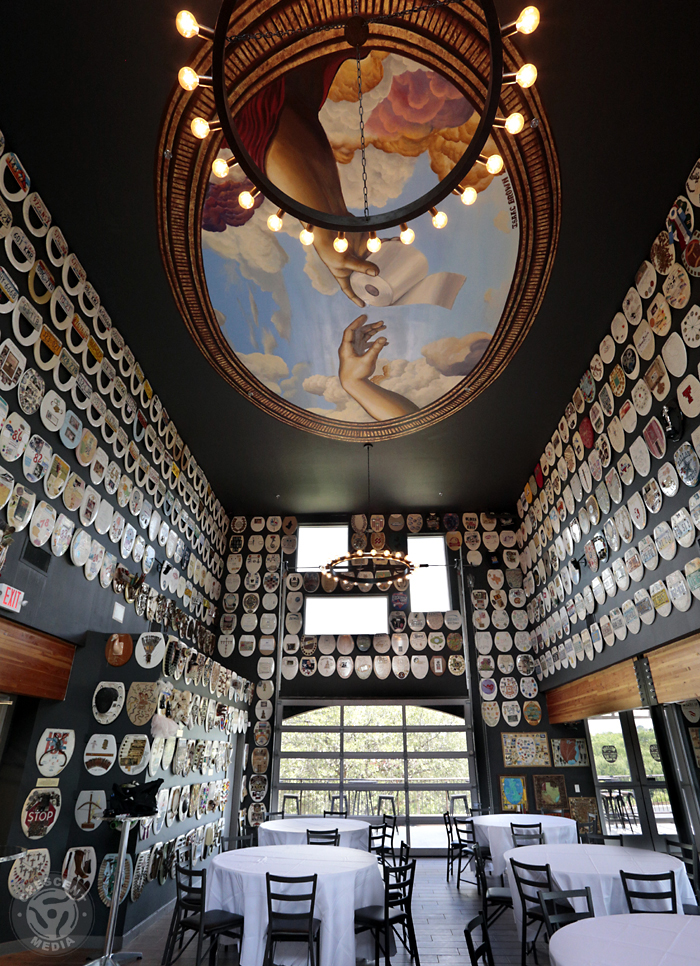 But one more thing is also expected to put them on the map literally, and that's the in-house toilet seat museum. Owner Jason Boso purchased San Antonio's Barney Smith's Toilet Seat Art Museum back in November 2018, which had resided in San Antonio for more than 20 years, and brought the funky collection to The Colony. Boso intends to establish it as a focal point, " to put it front and center and make it a top 20 roadside attraction in America." Boso said he expects the museum to be a major draw for the area. Smith began his unusual artistic endeavor nearly 30 years ago and officially opened the museum in 1992 in San Antonio, in a small corrugated metal garage. Visitor's came from all parts of the country, and from nearly 83 foreign countries to see Smith's Toilet Seat Museum.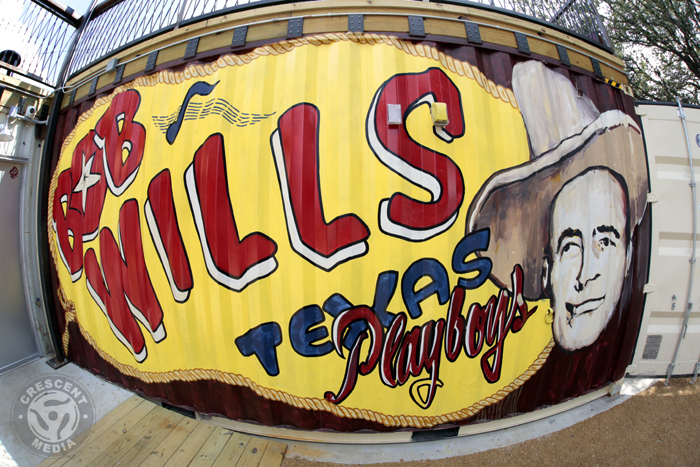 There's even a full-color, cloth bound art book on Amazon titled, "King of the Commode: Barney Smith and His Toilet Seat Museum," released by Cattywampus Press. Plan on staying awhile if you want to get a good glimpse of the seats tho, and perhaps bring a small set of binoculars to better view the seats that are located near the top of this floor-to-ceiling exhibit. We found one seat that was decorated with a chunk of the Berlin Wall and another with a piece of insulation from the doomed Shuttle Challenger. But just when you think you've found the most unique, interesting display; there's always seems to be something else that'll catch your attention.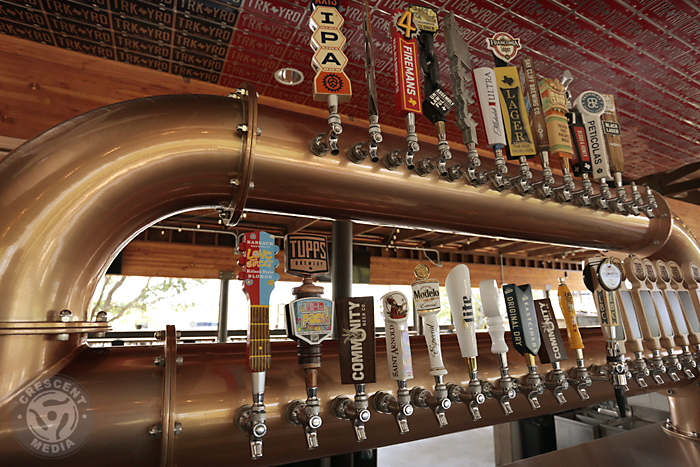 There are lids festooned with flint arrowheads, Civil War Minie balls, Amtrak train keys, Pez-dispensers  even $1 million in shredded greenbacks from the Federal Reserve Bank in San Antonio. Smith also has a piece of the toilet that was in Saddam Hussein's bunker after it was bombed, made possible by Retired Navy Commander Ben A. Krause. One of the soldiers that day retrieved it from the bunker where Hussein had been hiding before his capture.
So when you're planning out your must-see locations in the DFW area, commode out to The Colony and see the legacy of 98 year old Barney Smith, a retired Master Plumber who began his alternative artistic endeavor more than 50 years ago as a way to display hunting trophies to hang on his wall.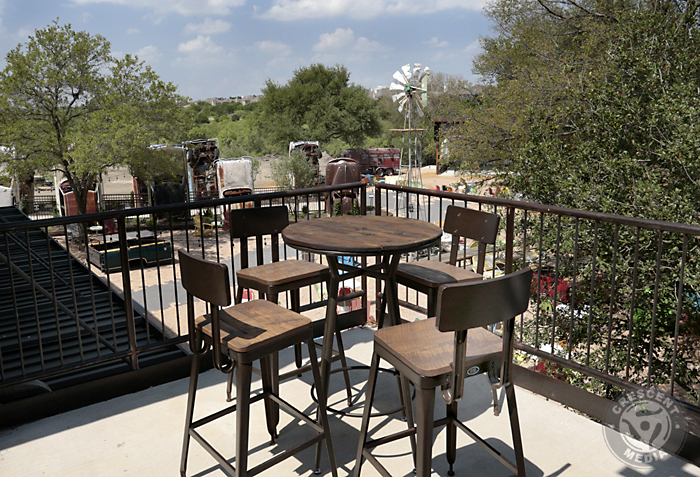 Truck Yard The Colony
5959 Grove Ln.
The Colony, Texas 75056
Advertisement