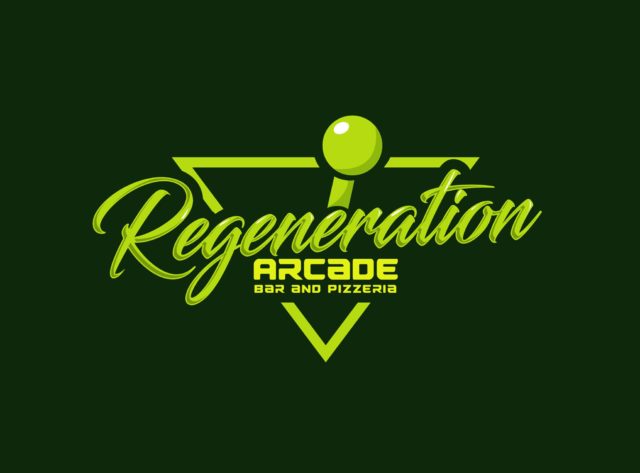 anew, up and coming, arcade bar is coming to the Far North Dallas Area! Regeneration Arcade Bar and Pizzeria is an arcade bar taken to the Next level! Dallas is known for its restaurant and bar scene, but after being at any establishment for an hour, you are ready to go home. Regeneration is looking to break that mold and provide a great time, for hours at a time, each time you visit! Not only are they boasting an impressive 75+ arcades and pinball's, but they will also have a 4'X8' pool table, air hockey, Foosball and console gaming. To make it a full experience, they will also have a full bar serving specialty cocktails and local Texas beers and ciders for you thirsty adults and a pizza restaurant.
This idea was born out of necessity. Travis Hintzel, founder of Regeneration, "My wife and I love hanging out with friends and family. Every weekend, we venture out to a new restaurant or look for a fun activity. At some point, we kind of ran out! We needed some place where we could go on a regular basis with good food, reasonably priced beverages and still have something new and exciting to do each time we went. That's when we came up with the idea for Regeneration! Our goal is to provide entertainment at every turn. With 75 arcades and pinball machines and new equipment each week, you are sure to find something new and fun each time you visit."
You might be asking how this all works, and NO, you will not need to go to the bank to get a roll of quarters to play! Regeneration charges $10.00 upon entry and this allows you access to all of the free arcades and pinball's in the facility. There are also large screen televisions with your favorite retro gaming consoles, such as Nintendo, Sega Genesis and N64. Controllers and games for the consoles will be available behind the bar along with pool equipment, air hockey pucks and Foosball balls!
regeneration is not just for adults! They will be open to everyone until 9pm. At that time, they switch over to full on adult mode and anyone under 18 must vacate the premises. They are one of the only bars in the area that will also be offering late hours. Official open hours will be coming soon with the release of their website in May!
Looking for a private or non-private event? They do that too! Private events can be done outside of business hours and they are fully equipped as a great place for a team building activity, field trip or large gathering! They also do non-private events at their facility. They have several packages, but the highlights include an area reserved specifically for your group, discounted entry, unlimited pizza, non-alcoholic beverages for the time allotted and a great time!
Regeneration Arcade Bar and Pizzeria is currently under construction and is looking at an early June open. If you think this sounds like a great place to hang out, go like their Facebook page, located below! Regeneration has been posting progress updates and does a weekly giveaway where you can win retro and pop culture type items for you to enjoy! You won't want to miss out on these!
Regeneration Arcade Bar and Pizzeria is located at 17721 Dallas Pkwy, STE 140, Dallas, TX 75287 between Norma's Café and YouFit Gym at the corner of Dallas Pkwy and Trinity Mills.
To see what all the hype is about, check out Regeneration at:
https://www.facebook.com/RegenerationArcadeBar/
Advertisement